Extrapolated from the JPK 960, the JPK 110 combines the qualities of its "little brother" with those of a true ocean cruiser.
Light and planing but seaworthy and powerful, the JPK 110 has a large hull volume to envisage a real "life on board" on a very powerful, safe, easy and seaworthy sailing boat.
Winner of the last Spi Ouest France, the JPK 110 is also a formidable competitor. 
Consistency of programmes. Effective in regattas; easy in cruising.
Today, the IRC rule predominates in most regattas. This rule favours boats with relatively little sail area (low overlapping jib) and relatively heavy weight. To go fast with little sail, the wetted area must be reduced but this is a handicap to stability. The solution is to compensate for the loss of shape stability by the weight ratio. To obtain a good weight ratio without reaching a too penalizing overall weight, the construction must be accurate, rigid and light. Only infusion can achieve the right hull weight to ballast weight ratio.
Very well balanced, the boat is therefore efficient in an upwind breeze but fast in all conditions as it drags little water.
When cruising, it is the real comfort under sail because the geometry of the rig, the fittings and the stiffness of the canvas make it a very forgiving boat. But all this only works with a good design.
Jacques VALER has designed a hull that is wide at the deck but thin at the waterline. The forward sections are in a pronounced V shape, quite deep with an advanced hull depth. The mid and rear sections flare out over a long, tight arch. Very comfortable upwind due to its ballast ratio and forward sections, the boat remains planing downwind in the breeze.
Using the infusion process
Hull and deck in 19 mm balsa sandwich
Four-axis fabrics 850 gr and UD 600 gr
ISO polyester resin for the first layer and ortho for the structure
The flats are infused at the same time as the planking for greater homogeneity
The birch plywood partitions are laminated to the hull with bi-axial fabrics
Regatta or cruise. Comfort and efficiency. Very wide side decks.
2-part cockpit with protective coamings in the front part.
Mainsail track at deck level for easy access to the aft transom.
Large diameter wheel bar on an ergonomic console that allows you to helm forward or backward.
When cruising or with a small crew, all manoeuvres remain within reach of the helmsman.
The central piano and forward genoa winches provide ample space for the mainsail trimmer, which is positioned in a moulded flat. Ideally sized and positioned, the HARKEN fittings are a guarantee of efficiency when racing and comfort when cruising.
At the stern, two deck hatches provide access to storage compartments. A removable bench, aft of the helmsman, serves as a seat and storage locker.

Our latest news featuring the JPK 110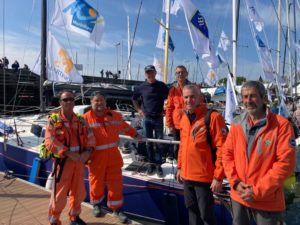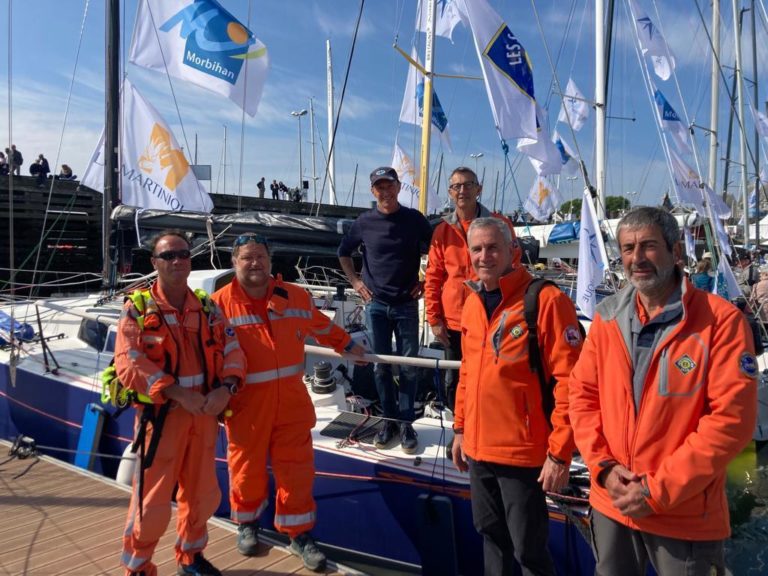 Nous y sommes ! Ce dimanche 1er mai départ de la 1ère édition de la toute nouvelle transat amateurs, la Cap Martinique. Imaginée et organisée
Read more